Join us for a kayaking tour in the heart of the Columbia River Gorge National Scenic Area.
No experience necessary, all equipment provided.
The Sunset Kayak Tour has become our most popular tour for good reason. We meet you in the heart of the Columbia Gorge for a scenic paddle up one of the tributaries of the Columbia River. This area is wind protected making it for a perfect place to enjoy kayaking on calm water for beginners. Birds we often see include Osprey, Merganser Ducks, Geese, Blue Heron, Bald Eagles, and Golden Eagles. The water is so clear that you can see the bottom and enjoy fish swimming underneath you. The tour heads out onto the Columbia River where we can take the grand scale of the Columbia River Gorge. Guides will share fun facts while touring along with your group.
Trips meet 15 miles to the west of Hood River in Washington. We will send you directions in our confirmation email. This is a convenient location if coming from Portland as it saves you some drive time. If you are looking to sign up the day of the event please call or text us at 541-806-4190.
Kayak, paddle, life jacket, and a professional guide.
Water, snack, sunscreen, sunglasses, towel, clothes that you don't getting splashed wet.
Our regular kayaks are rated up to 225 lbs, above that they become quite unstable. Please let us know if you have any extra tall or heavier kayakers (~275lb max). Choose between Single or Tandem Kayak at registration.
*Large groups (10+) please email for custom pricing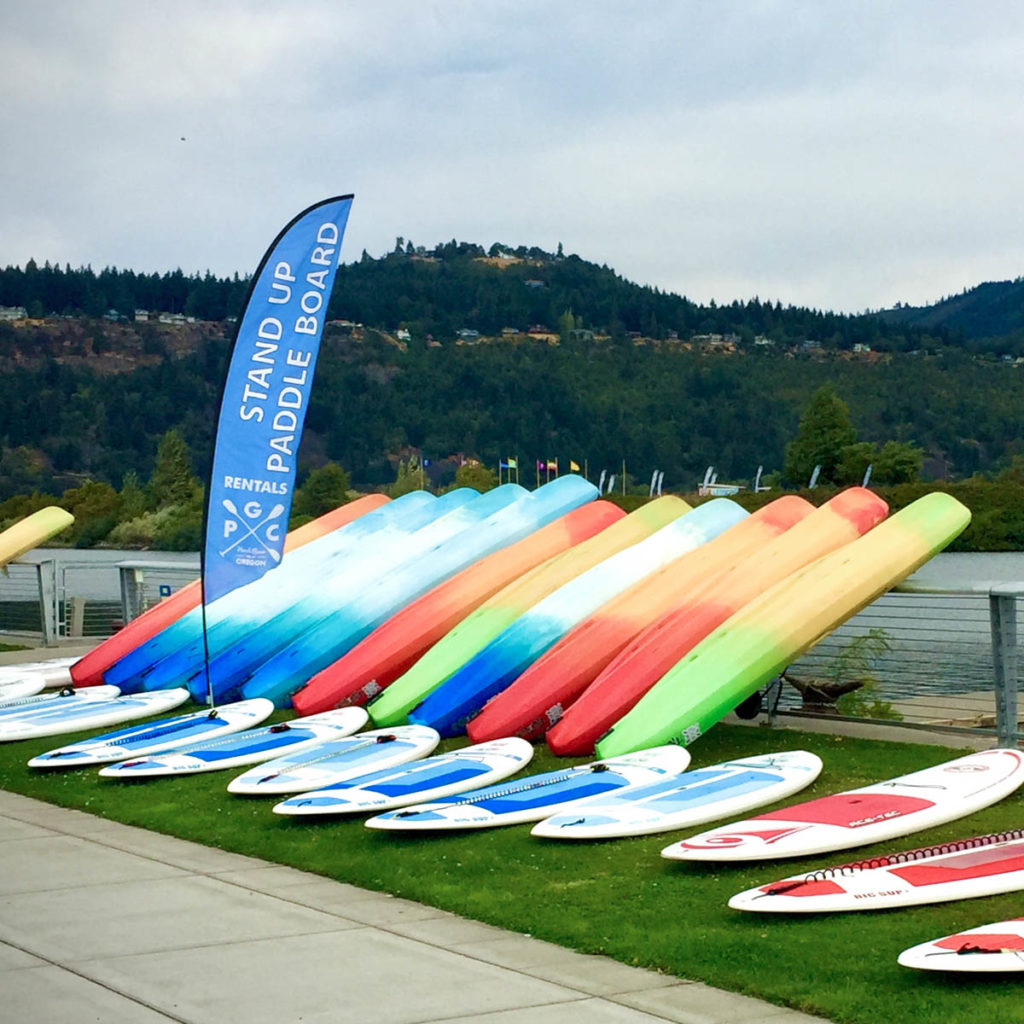 We created the Sunset Tour on the Wind River and others have copied and pasted. Go with true local guides who provide the best experiences. See our 150+ five star reviews for customer satisfaction at google, trip advisor, and yelp.
We love what we do!